Our experience at your service
We share our know-how to make you work Agile and Smart with Atlassian tools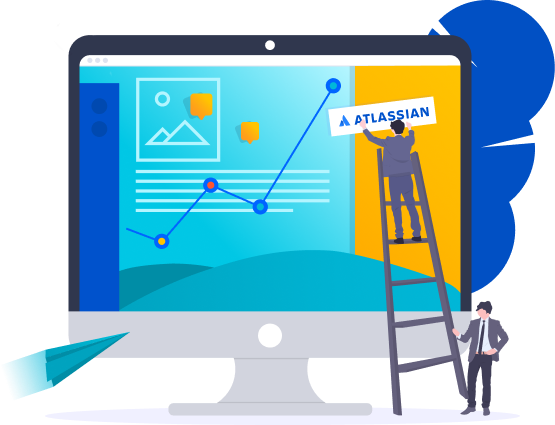 EASY CLOUD
With EasyCloud you can focus only on your project success
EasyCloud is the right solution to have the flexibility of the on-premise versions of the Atlassian tools, without thinking about infrastructure construction and management.

Choose with confidence which tool to use to grow your business, we will assist you with a tailor-made solution designed specifically for you, in order to let you work without concerns and with all the flexibility you need.
Consultancy
Analysis, strategy, implementation and customization
Our expert team is always available to advice you the best Atlassian solution that suites your needs.

Whether it's an enterprise company or a start-up, our long experience allow us to give quick and effective responses to your business evolution and growth. We will be at your side to make you improve and achieve your goals.
Support
The fastest way to get to know us
In case you need a single advice or something that lasts over time, our experts can help you find an effective solution in short and certain time thanks to our assistance service, customizable according to your needs.

Test us!
Marketplace
We find solutions, your team gets all benefits from them.
We work with the aim of finding quick, effective and concrete solutions. We are Atlassian solution enthusiasts, Platinum Solution Partner and Atlassian Marketplace Top Vendor.

We offer our customers apps that can simplify their daily activities and improve team productivity. All that respecting the highest quality and assistance standards required by Atlassian.